There are now just twenty four days until this year's Christian Game Developers Conference in Newberg, Oregon, where developers of Christian video games from around the world will be gathering for a little over two days. I have to say that I'm starting to get rather excited about it!
The conference looks like it's going to be a real treat, with a whole bunch of interesting-sounding talks and an opportunity to mix with a ton of fascinating people. Keynote speakers include Os Hillman, who's big into the convergence of our faith and our work, and Gary Barkalow, whose passion is the topic of "calling". The full speaker lineup can be found here.
For my part, I'm trying to do a big push to get as much done on Ebenezer as possible. I've put up a big status board in our kitchen, allowing my ever-patient housemates to pretend to show an interest in my daily progress.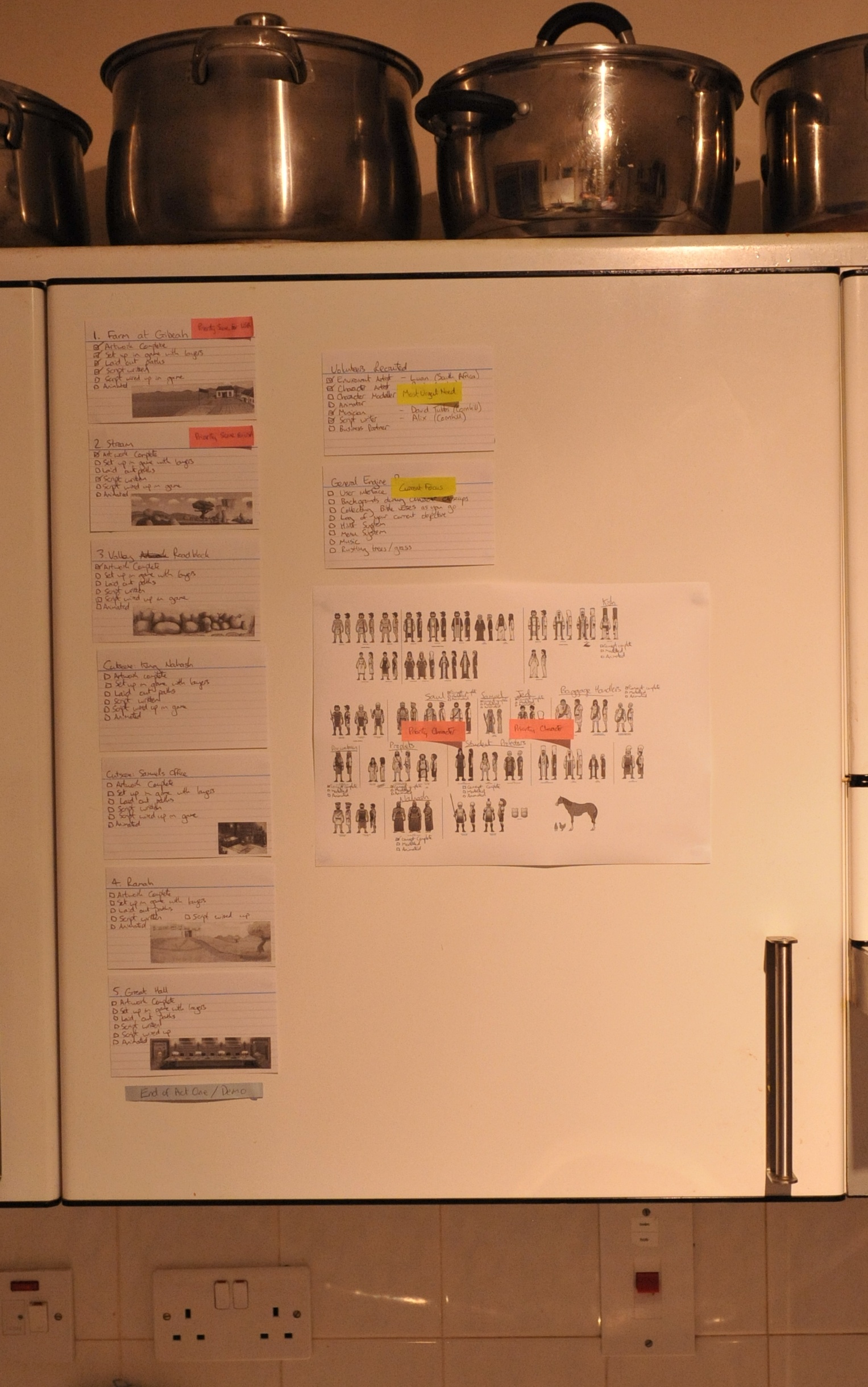 The key pieces of data it communicates are this:
Two priority scenes need laying out and scripting for CGDC
The user interface needs a bit of polish to make it easier to navigate a scene
My most urgent recruitment need is a 3D character modeller, preferably who uses Blender – so if you know anybody who fits the bill, get in touch!