It was hard tearing us all away from the Christian Game Developers Conference at the end of the day today – everyone I've spoken to has been in agreement that it's been a fantastic time, and such a blessing to spend time with other Christians with whom we share our passion for video games and the potential they have to touch people.
Today's sessions were every bit as great as yesterday's, a real highlight being some great insights shared by Lance Priebe, creator of the hugely successful online game for children Club Penguin. Here's a brief summary:
Iterate – a marathon is won one step at a time
Listen – pay attention to what your audience is saying
Grow with your audience – you don't need to be all singing, all dancing, all at once
Partner – as Proverbs 15:22 says, "Plans go wrong for lack of advice; may advisers bring success"
Tribe – people love to be lead
Perception – what the audience perceives is happening is more important than what really is, so sometimes you can save yourself a lot of time with a little sleight of hand. I don't want to spill Lance's secrets here, but one particular example he shared of this was pure gold dust.
Delight – create moments that connect your audience to your game
User Experience – make every click count
Aim, Fire, Miss – don't be afraid to try stuff, even if it may fail
Don't be a twip – rather than going into obscene levels of detail that will never be seen, sometimes it's better to stay deliberately simple and leave room for the imagination
Coins For Change – this is an innovative programme by Club Penguin that allows kids to use their in-game credits to donate real money to charity
It was a fascinating and inspiring talk, even though I didn't really know a lot about Club Penguin beforehand.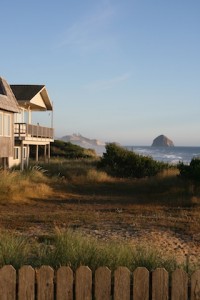 The day closed with a big discussion headed up by a panel of the conference speakers about the challenges and opportunities for developers of Christian themed games. It may not have produced any new answers, but it was still a valuable discussion to be had and provided a bit of context for those of us who are slightly newer to the game. One thing I took away was that perhaps it would be good for more Christian developers to participate in Speed Game contests (like those run by the Christian Developers Network) to experiment with novel game mechanics and so on that can create meaningful experiences.
After the conference closed, a few of us had the privilege of heading out to the Pacific coast to stay in Charlie's beach house – thanks Charlie!!