Over the next few months I'm hoping to run a few interviews with various game developers out there who are Christians. This first one is with a friend of mine called Jeff Spicer from Idaho.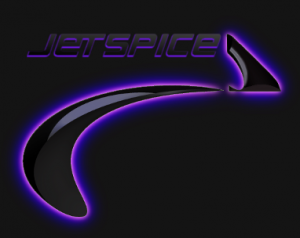 1. Tell us a bit about yourself and what you're developing?
I'm a Son, husband, dad, Christian and programmer. The main project is called "Submersion". It's a user-friendly game engine. Along the way, little games are made that share code with it.
2. How long have you been working on it, and what stage are you at now?
Planning it started in 2009 and work began a few months ago. It currently will allow very simple point-and-click games to be made, kind of like a hyperstack.
3. What's your vision for how your work can serve God?
Firstly by working out my own character — persistence, integrity, planning, follow-through, hope, determination, and quelling wrath, foolishness, worry. Secondly, Submersion has been designed with Christians in mind — those who aspire to creating a video game but lack development skills. Lastly, when it's complete, my hope is to use it to release a few Christian-themed games.
4. Can you flesh out a bit more of your vision for how a Christian-themed game could work – who it might be targeted at and what you think it's potential to influence people might be?
I think it's a good idea for a Christian studio to have a foundation of secular income, making applications/games/animations to pay the bills. It's a good boot camp, safety net, and evangelism platform. Once a strong business and people of Christian character are established, a Christian game has a better chance of making it. A difference would be that most studios lack their own marketer, usually working with a captive audience or fan base, so getting a marketer is important. Traditionally, kids' games of famous cartoon characters have been successful. A trend of historical games might catch on. I lean more toward allegory and target "the kid in all of us". Allegorical games have yet to be proven in the gaming industry. One idea I'm toying with is releasing a game purely as a "visual montage" of prophecy and symbols found in the Bible. Submersion will have video capability for creating moviegames, another experimental genre which is catching on. Moviegames theoretically have many of the storytelling tools that a movie does, and might be able to create more submersive experiences, or touch the heart more deeply, and be a good evangelism platform.
5. How do you manage to juggle the varying responsibilities of family life, church life and your game development?
Through faith. Under our roof, we prioritize: God, spouse, children, provision, fellowship, …, game development. Even though game development is last, God sees we're adhering to the things that he thinks are important, and the development is blessed. The last few years have been building family, relationships, skill; but just recently a boutique sponsored a week of development for Submersion.
6. What are some of the challenges that face you as a game developer specifically because of your Christian faith? How have you tackled them?
A couple challenges. One is "the words of the wicked". The anonymity of the internet has emboldened the world to shoot more fiery darts at Christians. It's the same hatred they had for Christ. In the past (on forums/social media) I've tackled them with logic, sensibility, and rebuke. But these days, I'm doing a lot more for the Kingdom by mentoring and fellowship. The world says "Rock breaks scissors". But we know more: "Iron sharpens iron." A second challenge is in the ideology of game mechanics. Submersion is designed to submerge a player into an experience, a Christian counterpoint to the world's "making games addictive." I believe in multiplayer but not MMO, discretion not elitism, cooperation within competition, discovery over difficulty. Mostly, the question has been "is violence okay?" along with irreconcilable debates. It's just as important to ask "Is a multi-faceted button system necessary or just esoteric?"
7. What could we be doing to support you and your project?
Be successful and pray for one another. Cry out to the Lord, break the flesh, work out salvation with fear and trembling — these are events that have lead to real-world provision. I call that success and even strive for those trials. When Christians like that gather together, it is very powerful.
8. Is there a website or any way we can find out more details about Submersion or any of your games?
Yes. You can go to jetspicegames.com. There's an awesome example of allegory in a game called Soulings. (Charlie Mauck and Clint Herron made it) It was a 2-week competition game. It brilliantly demonstrates the Christian foundation of "sacrifice" in a game mechanic. And it really packs an emotional punch. There is a Submersion mailing list. To get on it, email me at jeff@jetspicegames.com.