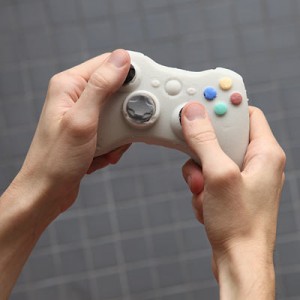 If you're an indie game developer, then hopefully you already know about and read Jeff Vogel's blog The Bottom Feeder. Jeff is the man behind Spiderweb Software, purveyor of old-school RPGs since 1994, and so I think there's a lot to be learnt from him about how to make a successful business out of games targeted at a niche audience (which, let's face it, is going to be the case for most Christian video games).
One of the things that Jeff frequently talks about is the value of finding an underserved market and serving it:


"That is the Magic Power of the Indie developer. Find an underserved market and serve it."
(yes, that's under-served, not un-deserved!)
My feeling, given the response I've had to some of my videos on YouTube and forum posts on TIGSource and so on, is that there is a lot of pent-up demand for genuinely good, well-designed Christian video games. People are jaded by what's been done in the past, they're skeptical that it can really be pulled off, but deep down I think they still hope it can.
Sam Washburn says that Jeff Vogel's situation is different to ours: the market for old-school RPGs may be underserved, but it does at least exist – his games fit a well-known profile and people know what they're going to get. In the world of Christian video games, however, people desperately fear that they know what they're going to get – they expect it to be awful. There won't be that high demand on day one – it will take a while for the word to get around that this game is different, that it doesn't suck. That kind of slow and steady build-up isn't necessarily all that amenable to App Store success, where your position in the league tables is everything.
But I'm convinced it's possible – we're in a much stronger position than we could be. The demand is there – it's just figuring out how to overcome people's skepticism that's the challenge.
This post is part of a series attempting to blog every day in the run up to the Christian Game Developers Conference